Every week, numerous eye-catching and potentially transformational innovations are being developed to help businesses and nations turn their green ambitions into actions. Here, we round up six of the best.
After the excitement of edie Live 2019 and a relaxing three-day weekend, the edie team are now back in the newsroom and well and truly back to business as usual – helping businesses achieve a more sustainable future, today, by bringing professionals all the key news and views from across the sustainability and energy world. 
This week, much of that news has focused on emerging technologies and funding for innovations, from the unveiling of Drax's plans for the UK's first "zero-carbon" industrial cluster, to the opening of Bill Gates' €100m fund for clean energy projects. 
These are just two headlines that show support for green innovations which could help businesses and nations lead the development of a resource-efficient, low-carbon, socially equal world is growing. 
In this round-up, edie outlines six of the most promising green innovations to have emerged this week.
Clothes made from orange peels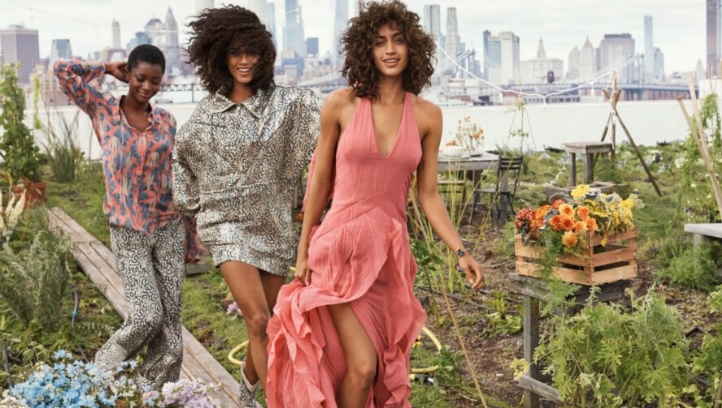 The fashion and food sectors are widely believed to be some of the most wasteful in the world; every year, 300,000 tonnes of used clothing – most of which contains non-biodegradable plastic fibres – is landfilled in the UK, while one-third of all food produced globally is believed to be wasted.
Several innovations seeking to solve these problems simultaneously are beginning to emerge, from "leather" made using pineapple husks to "silk" made from cow's milk. While the uptake of these materials has generally been limited to smaller brands so far, this week saw high street giant H&M unveil a new range of womenswear made using Orange Fiber – a silky fabric made using waste orange peel generated by orange juice manufacturers. The fabric is made by an Italian startup of the same name, which estimates that 700,000 tonnes of waste peel, pulp and pith is generated by the citrus juice industry in Italy alone.
Orange Fiber first patented its innovative fabrics in 2014, but this marks the first time that a high-street brand has invested in them. The material will be used to make a number of dresses and suits in the retailer's latest Conscious Exclusive collection, which also features plant-based leather and organic cotton items.
Electric yachts
Since 2013, more than 170 countries have reached an agreement to reduce CO2 emissions from their respective maritime sectors by at least 50%, against a 2008 baseline, paving the way for low-carbon boating innovations such as electric ferries and low-carbon shipping fuels to be developed and scaled up.
Building on this trend, battery technology firm ecovolta has this week showcased a fully electric luxury yacht at Concorso d'Eleganza Villa d'Este 2019 – an esteemed annual beauty contest for classic cars, motorbikes and boats held at Lake Como in Italy. The 10-metre-long boat, called Elettra, is modelled on the classic Vaporina yacht. It boasts two electric motors, wach with a 100kW output, and is capable of carrying up to 12 people.
The team behind the innovative vessel claims that it can operate autonomously for five hours on a single charge and reach a top speed of 13 knots. This week's event marked its first public outing, but ecovolta is already selling a smaller and slower boat, called the Riva E-Commuter, to local authority transport departments in Europe.
Energy-saving 'invisible' doors
Supermarkets across the UK have invested in a number of pioneering energy efficiency technologies in recent times, from fridge shelf devices inspired by the aerodynamics of Formula One race cars, to natural freezers and refrigerators free from hydrofluorocarbons (HFCs) and hydrochlorofluorocarbons (HCFCs).
Following on from its ambition to slash the energy consumption of its in-store fridges by a quarter, Waitrose & Partners has this week confirmed plans introduce an "invisible" door" to combat the amount of avoidable energy that is lost at entrance doors at  its Berkhamsted store later this year.  Developed by Wirth Research with funding from Innovate UK, the AirDoor concept places an archway outside of the frame of the existing entrance that prevents conditioned air from being lost when the door is opened or stays open.  It uses sensors to detect airflow in both directions and counteracts it with self-generated wind to create a barrier.
Wirth Research estimates that large stores could each save £5,000-£10,000 on their energy bills by installing an AirDoor. It claims that if all 299,000+ of the UK's large retail outlets installed the technology, £1.5bn worth of savings could be generated annually.
Rapid detection for waterborne bacteria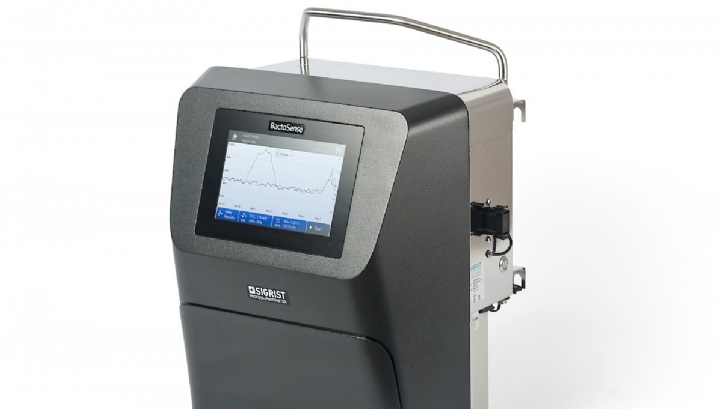 Globally, around 650 million people – one in every ten – do not have access to water that is safe for drinking or washing. This problem is only set to be exacerbated by megatrends such as temperature increases, population growth and the increasing frequency of natural disasters.
In a bid to help water firms in the regions worst affected by this challenge, startups bNovate and Sigrid-Photometer have developed a device which enables users to detect bacterial contaminations in water supplies within 20 minutes – a process which currently takes most utilities around 24 hours to complete. The technology uses a range of sensors to determine microbial cell counts in relation to water volume, relaying them to the user via a digital screen and online connection feature. It is automated and capable of taking either standalone measurements, or collecting continuous data for up to six hours.
Severn Trent recently began using the system, called Bactosence TCC, across its operations, making it the first UK water firm to do so. This week, it won the Water Industry Awards' drinking water innovation award for doing so, and will now roll out 20 units across the business and train staff to use them.
Direct air carbon capture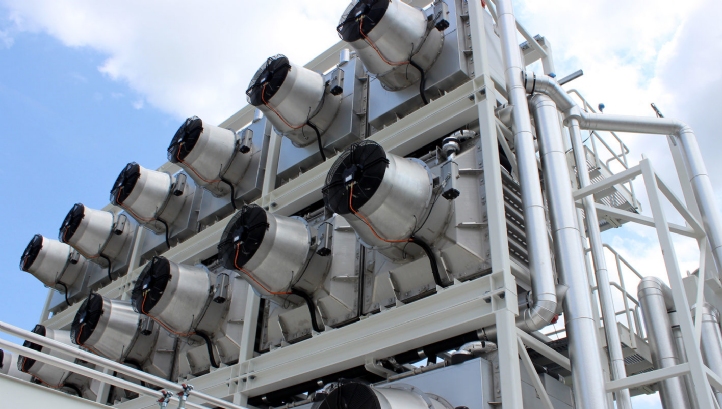 According to the Energy Technologies Institute (ETI), carbon capture and storage (CCS) is the most cost-effective way of meeting climate change targets and needs to be deployed sooner rather than later. But the problem lies in the fact that the technology is still in its relative infancy, and therefore often bears high upfront costs and high risk factors for investors.
A potential solution to this challenge lies in the form of direct air capture (DAC) – technology which uses low-carbon electricity to power fans and motors that remove CO2 from the atmosphere. One of the leading businesses in this field, Carbon Engineering, claims the system could be used to capture and store CO2 for less than $100 per tonne in the US, where the government pays companies a $25-50 tax credit for each tonne of CO2 they remove.
The claim comes at a time when DAC is receiving increasing governmental and business support in its largest market – the US. Private investments in the US's DAC industry this month surpassed $200m for the first time, while North America's National Academies of Sciences, Engineering and Medicine have claimed that federal funding for the technology could soon surpass $240m annually within the next decade.
Solar-powered 'smart' benches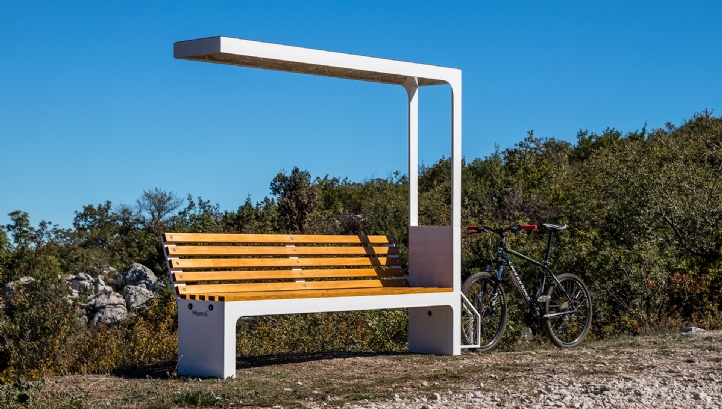 Cities have pioneered a number of innovative pieces of sustainable street furniture in recent times, with London showcasing CityTrees and energy efficient "smart" lights and Barcelona turning to digital bus stops and bike sharing "hubs".
This week saw Dublin follow suit, with Dún Laoghaire–Rathdown County Council funding the world's first installation of a solar-powered bench. The piece of furniture, called Mona, features an automated LED Lighting array and two "smart" electrical sockets – both of which are powered by its solar roof. The idea is that cyclists can use the bench to recharge their electric bikes and that pedestrians can use it to power their laptops.
The bench, located outside County Hall in Dún Laoghaire, is also fitted with sensors that monitor temperature and humidity. A second bench is expected to be installed near cycle paths in Sandyford before the end of June.
 Sarah George