Sustainability experts from Thai Union, Hilton and Asia Pulp & Paper have all been confirmed to speak in a live edie webinar focused on aligning business strategies with the Sustainable Development Goals (SDGs), taking place Wednesday 8 May 2019 at 2pm.
This webinar, brought to you in association with Centrica Business Solutions, will showcase specific examples of how businesses have aligned ambitions and launched new projects tailored towards achieving some or all of the SDGs.
On Wednesday 8 May at 2pm (GMT), this next webinar will incorporate real-life case studies, practical advice and expert guidance to reveal what energy and sustainability professionals can do to align new or existing strategies with the UN Sustainable Development Goals (SDGs). 
— REGISTER FOR THE SDG POWER HOUR WEBINAR HERE —
Three speakers have now been confirmed to speak in the hour-long webinar, which is being hosted in association with Centrica Business Solutions.
MATT MACE
Content Editor, edie.net
Matt Mace is the content editor for edie.net, covering the latest reports, news and features for sustainability, energy and resource efficiency professionals.
Speakers:
 
SYLVIA LOW
Director corporate responsibility, Hilton 
Sylvia is responsible for driving the strategy, development and activation of Hilton's global Corporate Responsibility strategy – Travel with Purpose – at the Europe, Middle East and Africa level.
Travel with Purpose is Hilton's corporate responsibility strategy to redefine and advance sustainable travel globally. It capitalizes on Hilton's global scale to catalyse local economic growth; promote human rights; invest in people and local communities, and preserve our planet by reducing our impact on natural resources. By 2030, Hilton plans to double its social impact investment and cut its environmental footprint by half.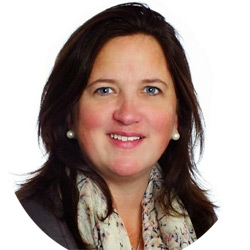 DR LIZ WILKS
Director of sustainability and stakeholder engagement Europe Asia Pulp and Paper:
Dr Liz Wilks has a depth of knowledge in paper, packaging, supply chain management, and sustainability, with more than twenty years of industry experience. Her previous role was with Antalis International as global CSR director. Joining Asia Pulp and Paper (APP) in 2010, Liz's current role involves communications with stakeholders, media, and customers on APP's operations including the continued development of the business' zero deforestation commitments. With an MA in strategic marketing, Liz was awarded a PhD in international packaging standards in 2012, in which she reviewed the benefits of self-regulation and developed a model for compliance to complement this due diligence process as well as implementation within the industry and her company.
Her involvement in industry movements has now extended to the Global Food Safety Initiative (GFSI) for all standard setting, involvement in PEFC (international forestry scheme), European timber regulations, The European Commissions PEF among others.  Liz is also a visiting Professor across Europe in CSR and International Management/ Sourcing.
 
DARIAN MCBAIN
Global director of sustainability Thai Union
Darian is currently the Global Director of Corporate Affairs & Sustainability for the Thai Union group of companies, owners of seafood brands such as John West, Chicken of the Sea and King Oscar and supplier to retailers and food service globally.
Darian has spent her career working with business, government and non-government organisations on measuring and managing the environmental and social impacts and risks of business activities and contributing to a more sustainable society.
IAN HOPKINS
Director, Centrica Business Solutions 
Ian is a technical sales professional and business leader with more than 15 years' experience in delivering energy efficiency projects and strategy in Europe and the United States. Ian currently heads up the UK & Ireland sales function within Centrica Business Solutions.
Since the launch of the SDGs in 2015, 193 countries, more than 10,000 companies and investors with more than $4trn in assets have pledged their support to the SDGs. But, as businesses move to align with all or some of the Goals, research suggests that some are struggling to fully integrate the framework into their operations due to a general lack of understanding and a difficulty in measuring tangible progress. 
So, with less than 11 years to realise the aims of the 17 Global Goals, the business community needs to act, and fast. This one-hour webinar will break down exactly how you can bridge the SDG 'action gap' whilst exploring how the targets and ambitions can drive long-term brand value and profitability.
Discussion points
What does best-practice engagement with the SDGs look like?

Measuring and reporting progress against the Goals

Navigating the Goals – should businesses go "all in"?
The webinar will be free to watch live at 2pm on Thursday 26 July and will be available on-demand afterwards.
If you have any questions about how to incorporate the SDGs into a business strategy, please leave a comment below and we will do our best to ask them all during the Q&A section of this webinar.
edie staff