As part of our Mission Possible campaign, edie brings you this weekly round-up of five of the best sustainability success stories of the week from across the globe.
Published every week, the new series charts how businesses and sustainability professionals are working to achieve their 'Mission Possible' across the campaign's five key pillars – energy, resources, infrastructure, mobility and business leadership.
From the launch of a fully recycled and recyclable range of packaging in Argentina, to the electrification of five waste management vehicles in North London, each of these projects and initiatives is empowering businesses to play their part in achieving a sustainable future, today.
ENERGY:

Starbucks inks deal to power 3,000 US stores with clean electricity
It's been a big week for good renewable power news, with IRENA having revealed that the number of people employed in the global renewables sector now stands at a record 11 million people and the Global Wind Energy Council having launched its new South East Asia Taskforce, in a bid to build more than 1GW of capacity in Vietnam by 2021.
Starbucks, therefore, was extremely timely in announcing that it has signed a deal with LevelTen Energy to power 3,000 of its US stores with 100% clean power. The deal will see Starbucks purchase energy from a 146MW portfolio consisting of three onshore wind farms in Texas, North Carolina and Oklahoma. Unlike with traditional power purchase agreements (PPAs), where the corporate buyer is usually tied to one project and the number of potential participants is capped, the deal will enable Starbucks to simultaneously procure a fraction of the power generated at numerous sites.
"Not only does this portfolio model allow us to support new solar and wind farms that will deliver the clean energy equivalent to the electricity powering more than 3,000 stores, it also opens the door for many new buyers to cost-effectively source smaller amounts of renewable energy," Starbucks' energy manager Patrick Leonard said.
RESOURCES:

Unilever launches Argentina's first 100% recycled and recyclable plastic bottle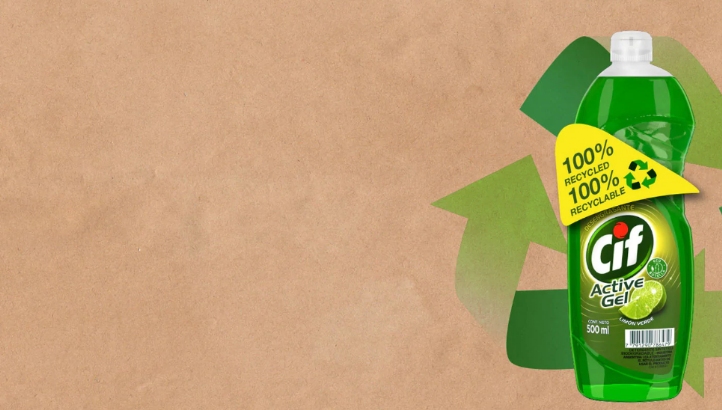 Unilever first began using recycled materials in its plastic bottles back in 2013 and has committed to increasing the recycled plastic content in its packaging to at least 25% by 2025. On the road to reaching that target, it has acquired a string of smaller brands which already use 100% recyclate in their packaging, such as Love Beauty Planet, and recently switched to fully recyclable and fully recycled bottes for its South African dish soap brand Sunlight.
This week, Unilever posted a further success story in this field, switching the plastic bottles used to house its Cif Active Gel products sold in Argentina for fully recycled alternatives made using 100% post-consumer recycled (PCT) PET. The firm claims the move will mitigate the use of 3,000 barrels of oil annually and will soon be making the shift for all of its concentrated dish soap in Argentina. Unilever is complementing this action with a partnership with the Buenos Aires city government, which will see the two organisations run a joint communication and education campaign around plastics recycling.  
"We realised that the circular economy wasn't going to develop by itself, so we focused on several steps of the value chain, working in partnership with the government and our suppliers," Unilever's marketing director for Argentina Ramiro Amengual said.
"We believe that collective action is the only way to drive the transformational change needed to reach our sustainability goals."
MOBILITY:

Veolia's latest round of EVs hit the road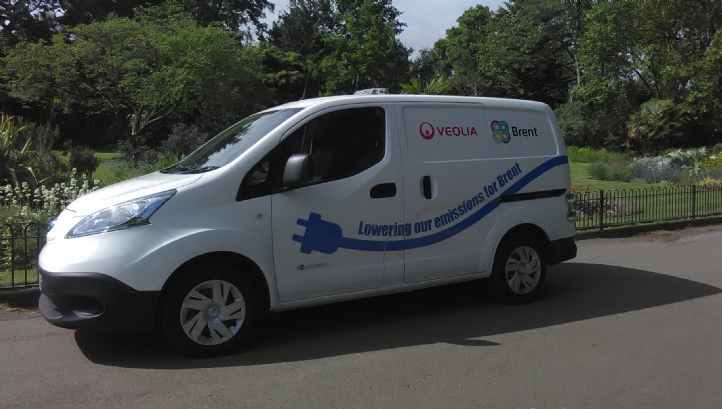 Veolia recently added five fully-electric road sweepers to its Lambeth fleet in a bid to cut its annual carbon emissions by 78 tonnes – the equivalent of removing 33 cars from the road – and has also added two fully-electric bin lorries, charged with power derived from waste collected by the company, to its Sheffield depot.
Building on this progress, the waste management company has added two fully electric vans to its operations in Brent this week. It has additionally invested in three plug-in hybrid electric cage vehicles, used by workers who clean up parks in the North London borough. The move comes after real-world trials of these vehicles, in partnership with Brent Council, with Veolia claiming that the two vans alone will reduce its carbon footprint by 30 tonnes annually.
"As one of Brent's largest fleet operators, we are proud to bring low-emission vehicles to the borough," Veolia's fleet manager for Brent Marcin Ladynski said.
"Veolia's fleet innovation team are actively involved in trials of new vehicle technologies, including street cleansing and refuse collection vehicles that have lower emissions outputs."
THE BUILT ENVIRONMENT:

Budweiser Brewing Group opens new eco-office in London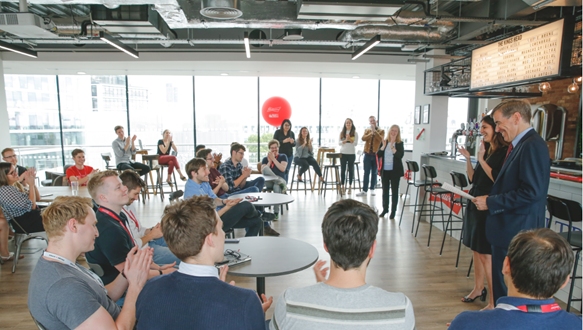 With the UK Government having this week announced its legally binding net-zero emissions targets for 2050, the pressure is now on companies within the built environment sector – which accounts for 40% of the UK's energy use and one-third of its emissions – to decarbonise existing facilities and re-think the sustainability credentials of upcoming products.
One organisation that's already ahead of this curve is Budweiser Brewing Group UK & Ireland, which has opened a new eco-friendly office in the Bureau building on Fetter Lane in Farrington. The 25,000 sq. ft office has been awarded with LEED's Gold Standard certification, meaning that it meets high environmental standards across the fields of water, energy, waste and indoor environment. Built-in green features include lifts equipped with energy storage technology, LED lighting, rainwater harvesting systems and energy-efficient heating and air conditioning units.
The office was officially opened by Parliamentary Under-Secretary of State for the Department of Environment, Food and Rural Affairs (Defra), David Rutley MP.
"Sustainability is at the heart of what we do, and we welcome the recognition by Defra and the Minister of our work to make an environmental difference," Budweiser Brewing Group UK & Ireland's president Paula Lindenberg said.
"It is important for us to bring people together – and in an office which meets our sustainability goals."
BUSINESS LEADERSHIP:

Deloitte and ICAEW help businesses learn how to tackle climate change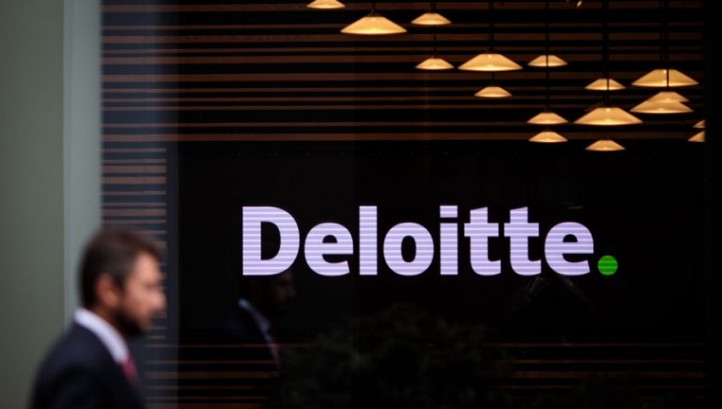 Amid a backdrop of Extinction Rebellion protests, school strikes and new climate legislation, the pressure is building on businesses of all sizes and sectors to increase their ambitions and actions around climate change prevention and resilience. But given that getting to net-zero will, according to the Intergovernmental Panel on Climate Change (IPCC), require "rapid, far-reaching and unprecedented changes", it can be hard to know where to start.
To help combat this challenge, professional services giant Deloitte has partnered with the Institute of Chartered Accountants in England and Wales (ICAEW) to develop a dedicated climate-related learning programme for finance professionals, non-executive directors and other Institute members. The programme consists of video-led resources setting out the impacts that climate change is having on business and detailing how businesses can drive positive change, taking advantage of the opportunities of the low-carbon transition while managing their related risks. It will place a particular focus on the importance of aligning climate with finance, both in terms of disclosure and strategy.
"We sought to launch this website because climate change is likely to drive some of the most profound changes to businesses in our lifetimes," Deloitte NSE's head of accounting and corporate reporting Veronica Poole said.
"Climate change is an existential threat that demands urgent attention; there can be no more 'business as usual' if companies are to protect their value, manage risks and future-proof their organisations."
Sarah George